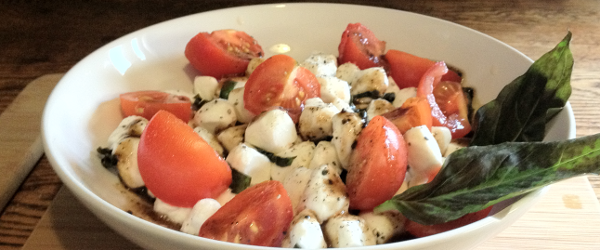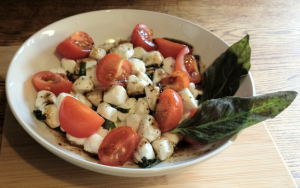 This dish is so light and refreshing. It is one of my favorites by far. The balance of flavors is just perfect. There are many different ways to make this wonderful traditional Italian dish. The main components are fresh mozzarella cheese, tomato, and basil seasoned with olive oil, salt and pepper. My particular variation was a nice drizzle of balsamic vinaigrette. This dish is also very versatile. You can serve it by itself or turn it into a sandwich or a margarita pizza, the possibilities with this flavor combination are limitless. I found these wonderful peal sized fresh mozzarella balls for my rendition of this tasty dish.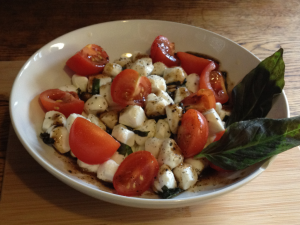 Ingredients:
Fresh Mozzarella Cheese
Cherry Tomatoes
Fresh Basil
Olive Oil
Balsamic Vinaigrette
Salt and Pepper
Place the Mozzarella in a bowl making sure all cheese pearls are separated. Take the cherry tomatoes and cut them in half and add them to the bowl. You can also cut them in quarters if your tomatoes are bigger. Chop the basil and add to the mix. Next add just enough olive oil to lightly coat the cheese and tomatoes. Season with the salt and pepper and toss until mixed. I served mine as is, but you could easily serve this on a bed of arugula or mixed baby greens. Lastly drizzle the balsamic vinaigrette gently over the top of the salad. Garnish with whole basil leaves and enjoy.