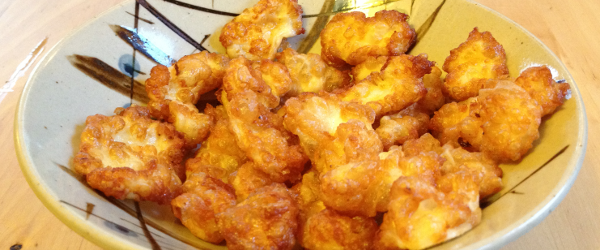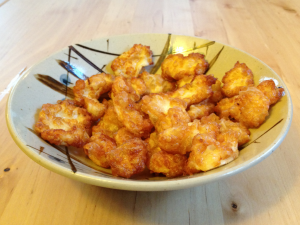 OMG!!! I figured out a recipe for batter free deep fried cheese curds! These little golden beauties also have almost no carbs! Living smack in the middle of dairy land USA cheese curds are plentiful and delicious on there own, but when you fry them up its like your taste buds died and went to deep fried cheesy heaven. I have been experimenting with this recipe for a little while now and so far hadn't found a batter-less way to do it. I tried to make a batter with coconut flour which was a gigantic disaster. Helpful hint about coconut flour: it is super absorbent because of the high fiber content, so you either have to use way less flour, or more liquid.  I decided to try and make them without the batter. Three simple ingredients make this dish wonderful.
Ingredients:
1 lb of Cheese Curds
1 Tbs of Coconut Flour
1 Tsp of your Favorite Seasoning (I used some creole seasoning)
Simply add the coconut flour and seasoning into a large bowl with a lid or in a gallon sized ziploc baggie. Next add your cheese curds to the mix and shake it up.  This just puts a very light coating on the outside of the cheese curd to form a barrier from the hot oil. I used peanut oil for frying, you can use whatever kind of frying oil you prefer. My oil was at 375 degrees and the cheese curds took about 3 minutes. Fry them to a nice golden brown and enjoy! According to Myfitnesspal.com this will make 4 servings. Each serving has 895 calories, 3g of carbs, 73g of fat, and 57g of protein.