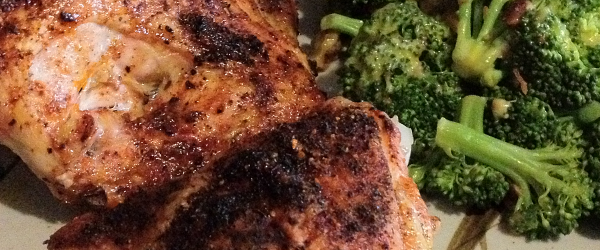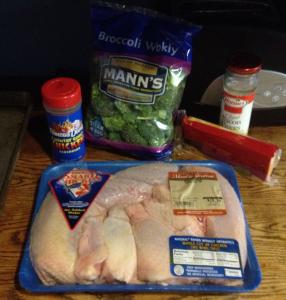 This is a super simple recipe and it makes the house smell so good.   This dish is also extremely low in Carbs, also what isn't better with bacon and cheese! Here is the ingredient list:
1 whole chicken cut up, Free Range for me
any kind of seasonings, I like Famous Dave's
1 bag of broccoli florets, I used already prepped because on a busy night convenience rules!
1/4 cup bacon bits, I used Hormell real bacon bits
1/2 cup shredded cheese of your choice
salt and pepper
Preheat your oven to 350 degrees. Liberally season your chicken and put it in the oven. So easy!  I steamed my broccoli until almost done , then sprinkled on the bacon bits and cheese. Place it back in the oven until cheese is nice and melted.  Make sure you cook your chicken until it is no longer pink and the juices run clear.